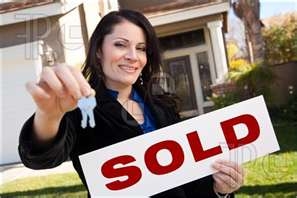 I am a Union County native with a lifelong background of family in real estate. After graduating and 10+ years working in the banking industry, I forged ahead with owning my own business. I am an experienced Interior Decorator which gives me the knowledge and expertise to help homeowners stage their home for maximum profit. I have countless years of experience around the Real Estate industry with several Realtors, builders and investors as family members. In 2008, I decided to obtain my brokerage license as well and joined Keller Williams as soon as the ink was dry on my Real Estate License.

As your Realtor®, it is my job to understand your needs and respond to them promptly, professionally and with integrity. By being your Realtor™, our relationship is built on trust. Value and service will be provided before, during, and after the transaction, so that your changing needs are always addressed and satisfied. It is not only my business philosophy, but also my commitment to provide you with exemplary personalized service beyond your expectations. My practice is to listen, hear, and truly understand your needs.
Technology is a passion for me; which I guess is a good thing as technology is a must in this business. I am skilled at e-transactions, and we can effectively communicate and share information by email, Twitter, text, Facebook or cell phone.
On a personal note, I am currently a member of the Board of Directors for The House of Pearls (a nonprofit organization) I have volunteered my services for Set Concept & Design for several productions at United Faith Assembly of God over last 4 years, I regularly volunteer office assistance and data entry for His Perfect Love (HPL) and act as the Silent Auction Administrator for the HPL Annual Fundraiser. I am also the Education/Career Development Chair on the ALC (Agent Leadership Council) at my local KW office.